About Us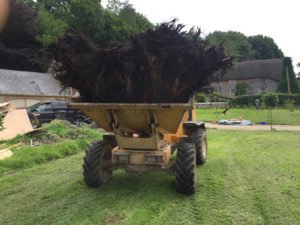 At Trevor Coffen Construction we pride ourselves on delivering a prompt, reliable and professional service with the guarantee that the standard is second to none. With thirty years experience Trevor can assist you with what you may require and even guide you on who may be best to contact, if the job were to be out of the vast range of services his men can provide. Do not be put off by our location, as we take on jobs at any distance.
Trevor Coffen Construction takes great pride in the high quality of service delivery and client satisfaction. Key to that success is developing close working relationships with clients and adding value to projects. The team can offer design, installation and project management of fencing, landscaping, construction and drainage services.
A family owned business, Trevor Coffen Construction has a corporate ethos based on teamwork, integrity and loyalty. The business has highly trained employees and several hundred sub contractors and suppliers.
With a reputation for building specialist teams for specific projects from a network of architects and proven suppliers, the company ensures cost-effective and flexible operation, without compromising on quality.
Contact Us
Call 07595 022414 to discuss your project with us.