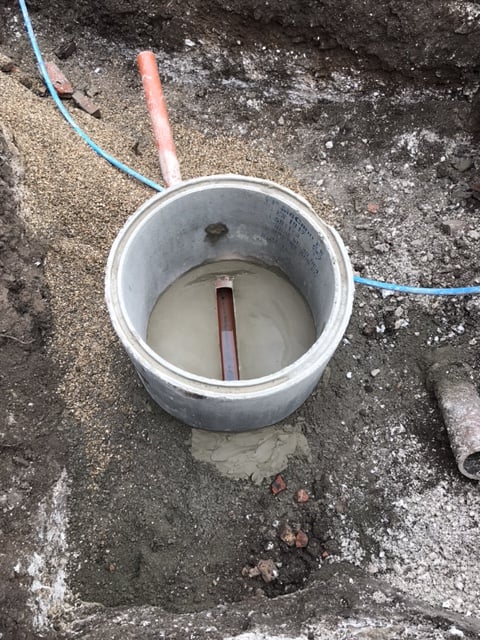 Drainage Services Dorset & Shaftesbury
Trevor Coffen Construction has decades of experience of construction sites and new developments, so it is no surprise to discover that the company boast an expert team providing drainage services to building sites.
Good drainage becomes vital on any development even before ground is first broken. Drainage is a big issue both pre- and post build, no matter what size the construction site. It takes careful planning to prevent flooding, standing water, soil erosion, water pollution, and to ensure the direction of foul water into the sewers.
Pollution of water sources, and damage to wildlife habitats in the surrounding environment by run-off contaminated with building materials, for example cement, from the construction site must be avoided by installing appropriate defensive measures. Flood risk must also be identified and measures put in place. Sometimes the site itself must be dewatered before work can commence, or the work area might need to be isolated from surrounding wetlands.
Based in Shaftesbury, Dorset, the Trevor Coffen drainage team work around south west England, bringing high quality best practice drainage solutions to construction sites of all types. To perform this highly specialised drainage work takes not only knowledge, qualifications and experience, but also the latest hi-tech equipment and drainage methods.
From designing a temporary drainage system for the first phase of the building works to the all-important permanent drainage system for the completed project Trevor Coffen Construction have a reputation for delivering excellent sustainable drainage solutions.
Reliable and skilled, Trevor Coffen are competent to deal with all drainage issues, from investigations into the water environment around the site to sewer pipe construction, culvert construction, deep drainage and the installation of interceptors.
Interceptors are particularly important on sites where there is heavy vehicular or machine traffic because they prevent oils from infiltrating the drainage system.
Developers and builders cannot afford to take chances when it comes to drainage; poor quality planning and drainage works are not only unsafe, but against the law and building regulations. If the drainage on a site is not properly constituted from the start of a project it could well lead to heavy expense being incurred in the future, with awkward repairs and refits becoming necessary once the building is complete.
You'd be wise to call in the professionals if you need drainage consultants for a building site. Each situation is unique and Trevor Coffen's engineers will design a drainage system to suit the property involved. Contact Trevor Coffen Construction on 01747 851630 to discuss your project.
Contact Us
If you are considering a landscaping project, contact us on 01747 851630 for free garden design advice and a no obligation estimate.