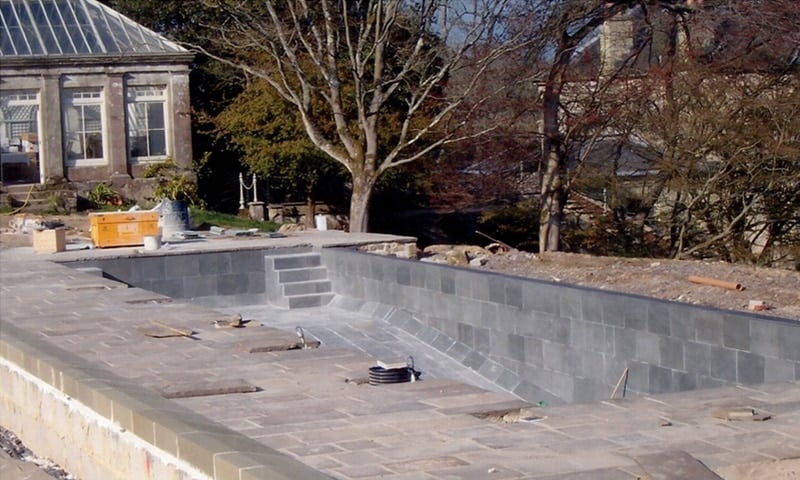 Building and Construction Services in Dorset
There are many impressive structures – domestic, commercial and agricultural buildings – standing proudly in south west England bearing testimony to the building and construction prowess of our skilled team.
The secret of our successful family building business, Trevor Coffen Construction, is that we understand that our clients demand top quality bespoke construction work, and our work ethic ensures we deliver nothing less, on time and on budget.
Trevor himself points out that quality construction has been defined as "delivering to the client a project that meets and exceeds their standards and specifications", and his Dorset-based construction company has gained a reputation for doing just that.
Trevor Coffen Construction is known in Shaftesbury and the wider area of the south west for taking on construction jobs of all sorts and sizes, from a little porch over your front door to a vast barn in a farmyard. No building project is too large or too small, or too unusual!
We have specialist expertise in agricultural construction, particularly building equestrian facilities, like stables and horse arenas. Our workforce are also very experienced in sensitive renovations, sympathetic restorations and orderly demolition work.
When we take on a building project Trevor oversees the entire job from start to finish, working with architects and all the allied skilled trade professionals as required. The result of his experienced project management is a tidy, efficient building site which causes minimal disruption to the surroundings, and building work finished to an impeccable standard.
Our employees are qualified in numerous different areas of construction work. They are supplemented where necessary from Trevor's impressive network of proven specialists, who – along with his cherry-picked materials suppliers – share his commitment to quality construction.
This means that not only are the bricklaying, stonework, concreting, plastering and other fundamental elements of your new building produced to perfection, but you can be assured that essentials such as the roofing, drainage, joinery, plumbing and electrics will all be added with the same degree of professional competence.
Because our expanding business includes divisions that provide landscaping, fencing, ground works and plant hire our construction team is able to incorporate any of these associated services if required to complete a building project. For construction clients this obviates the need for dealing with separate contractors if walkways, roads, paths, fences, patios or anything else is required to complement the building.
Farmers, householders and businesses in the Dorset area are becoming increasingly aware that for reliability, excellence in workmanship and superior customer service Shaftesbury builders, Trevor Coffen Construction is leading the field.
Contact Us
Whatever your proposed building project may be, to get it off the ground just give Trevor Coffen Construction a call on 01747 851630.