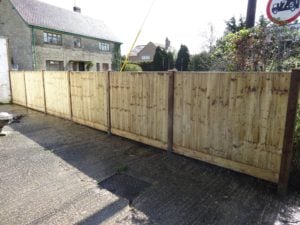 Trevor Coffen Construction can help solve your fencing needs with a wide range of commercial & domestic fencing solutions specialising in equestrian and agricultural fencing projects.
We have worked to renovate the boundary lines of many large agricultural sites to contain & manage the livestock while providing excellent weather resistance and value for money. Numerous customers have called on our expertise time and again to extend their fencing and ensure that their outdoor space is effectively managed and contained. We work closely with each customer to ensure the right fencing solution is provided with the best of appropriate materials.
Speak to us today about arranging a site visit and getting a quote for fence construction, repair or maintenance.
Agricultural Fencing
Domestic Fencing
Equestrian Fencing
Commercial Fencing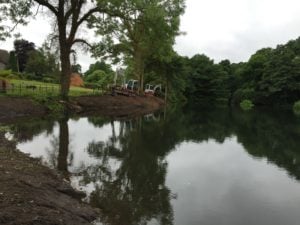 Experts in domestic & commercial landscaping projects
Trevor Coffen Construction specialises in redeveloping commercial & home outdoor spaces into attractive & functional landscapes you will use and enjoy for many years. Regardless of your requirements, from simple garden makeovers to complete landscape redesigns, we can help tailor a plan to your needs, develop your ideas and ensure work is carried out to the highest standard.
Our long experience has left us with countless happy customers who have come to enjoy the many benefits of a professional landscaped outdoor space. We have always sought to use the most experienced team, highest quality materials and outstanding project management to ensure your landscape exceeds your expectations.
Why not talk to us today about your project and let us create the space of your dreams.
Paths & Driveways
Turfing & Seeding
Pergolas & Decking
Patios
Walls & Fencing
Ponds & Lakes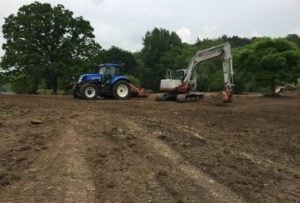 Giving you the right tool for the right job
Trevor Coffen Construction is a family run business that in addition to high quality construction services also provides small & large plant hire to customers across the south west. Ideally situated in Shaftesbury, on the Dorset-Wiltshire border, we can ensure that you have the right equipment for the job.
We also can provide highly experienced drivers & operators at excellent rates. Giving you complete peace of mind that a reliable machine will be available on your site to help complete the project.
Speak to us today about your requirements for a full quote.
Diggers: 3/4-14 Ton
Dumpers: 1-10 Ton
Tractors & Trailers
Breakers
Rollers etc
Fully Trained Drivers
Experts in domestic & agricultural construction services
We pride ourselves on years of satisfied customers, not just on domestic projects but also on specialist equestrian and agricultural developments. We can help build and renovate a range of buildings from small barns and stables through to entire farms including the associated ground works, roads and demolition of previous structures.
Why not speak to us about your construction project today.
Barns & Stables
Horse Arenas
Footlings, Tracks & Roads
Concreting
Demolition
Quality drainage solutions for your site
Ensuring good drainage is vital to any building or site, with Trevor Coffen Construction you can be guaranteed that our decades of experience will result in a lasting and high quality drainage system.
We will send one of our expert team out to your project to assess the best solution then design a system for your requirements. We can assist in a range of drainage issues including sewer pipe maintenance & construction to culvert and interceptor work.
Drainage Services
Sewer Pipe Construction
Deep Drainage
Culvert Construction
Interceptor Installation
Contact Us
Call 07595 022414 to discuss your project with us.